CLOSED – Vacancy: Business & HR Operations Manager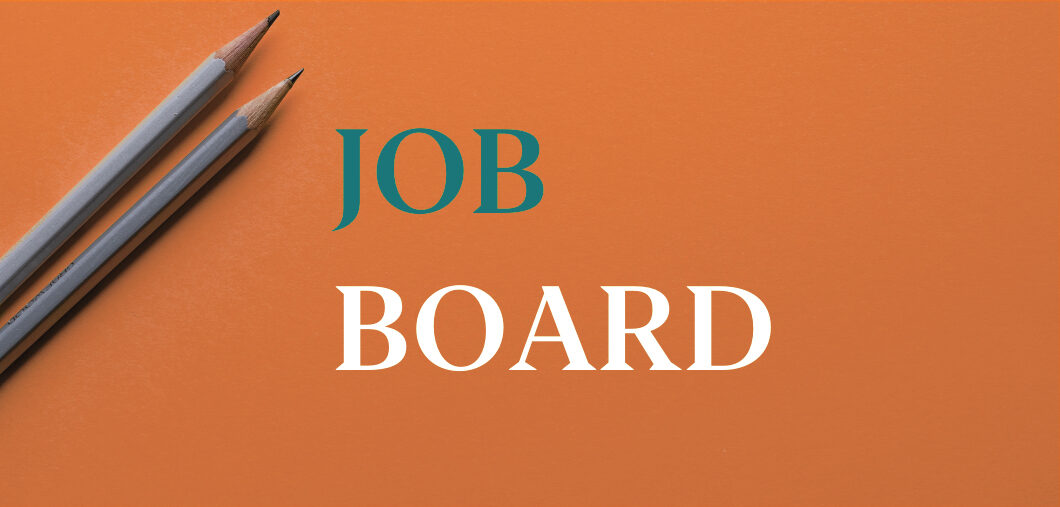 About the Company
Standing on Giants is the world's first agency for businesses that want to build a brand-owned, online community. We empower businesses to build thriving online communities that put their customers at the centre of everything they do. Born from the team that created the revolutionary community-led model at mobile disruptor giffgaff, Standing on Giants now works with leading businesses like Airbnb, O2, Tesco Bank and Utilita, helping them launch successful communities that deliver real results. We are Khoros Kudos award-winners in 2020, recognising our work as Best-In-Class.
We are proud to be the first online community company to attain B Corp Certification, meaning we ascribe to the highest standards of environmental and social responsibility. As a company, our vision is a world where business works for the benefit of people and planet, not just profit, powered by trusting and collaborative communities. As a result, it's important that we take active steps towards this every day in our work. Our people are, therefore, of central importance. We have a range of employee benefits to enable you to do your job to the best of your ability and we pride ourselves on our supportive, open environment and shared efforts to keep our working practices as sustainable as possible.
About the Role
We are looking for a proactive business & HR operations manager to join our team, they will work closely with the Head of Operations & HR to run and optimise the day-to-day operations of Standing on Giants, while also managing various aspects of our HR function. The business & HR operations manager will also be responsible for running operational projects and providing assistance to the Head of Operations & HR and the leadership team.
The successful candidate will have a background in an HR operational role and possess excellent communication and interpersonal skills, allowing them to effectively interact with individuals at all levels of the business.
You will be hard-working, have exceptional attention to detail and will be quick to learn. If you have an open, honest and collaborative approach to your job, you'll fit right in.
Responsibilities
HR operations:
Independently run HR operations processes including:
End-to-end recruitment process, including posting job adverts, filtering applicants and arranging interviews, ensuring a seamless and efficient experience for both candidates and hiring managers
The onboarding process, completing right-to-work checks, background checks and issuing offer letters and employment contracts
Maintaining HR-related documentation, such as contracts, policies and payroll adjustments
All employee engagement activities, organising events and team days and creating innovative ideas to bring the team together both in person and virtually
Manage the employee benefits administration, including enrollment, communication, and troubleshooting
Be the first point of contact for all employee queries, managing the 'employee service desk' and providing timely and effective resolutions
Business Operations:
Support the running of business operations processes including:
Making purchases for the team and booking travel, ensuring all spending is tracked
Documenting and implementing processes and procedures for the organisation whilst also identifying areas of improvement
Supporting the sales process by managing incoming enquiries and setting up introductory calls
Governance:
Support governance and risk-related processes including:
Preparing and conducting internal audits to ensure compliance with ISO 27001 & 9001
Regularly review the legal register to identify changes that may affect our business
The development and implementation of business & HR policies and procedures
Requirements
2 + years in a business operations or HR operations role
An understanding of ISO 27001 & ISO 9001 standards
Great written and verbal communication skills
Ability to juggle multiple priorities, stay on top of them and get everything done
Proactively spotting problems and solving them quickly
Great knowledge of Google Suite products
An excellent team player with the flexibility to meet the needs of the business
Nice to have
Knowledge of the UK visa sponsorship process
Fluency in a second language is a plus
An understanding of or interest in Community Management
Location
Remote position within the UK, with regular travel to London, UK
We are an Equal Opportunities employer, we do not discriminate against any employee or applicant because of race, colour, religion, national origin, sex, physical or mental disability, or age. We are committed to creating a diverse and inclusive working environment.
Due to the large number of applications we receive, we are only able to respond to successful candidates
Apply for this role here.
More from the blog
Designing campaigns for Patagonia, Selfridges, BMW, and Penguin Books, Forster Communications is an award-winning communications agency. Our guest today is…
Matchable volunteering is revolutionising the way companies volunteer. Far from the days of painting fences and picking up litter, Matchable…
How did you sleep last night? Would you like to sleep better? Chances are you answered that with a resounding…