Closed – Vacancy: Marketing & Design Executive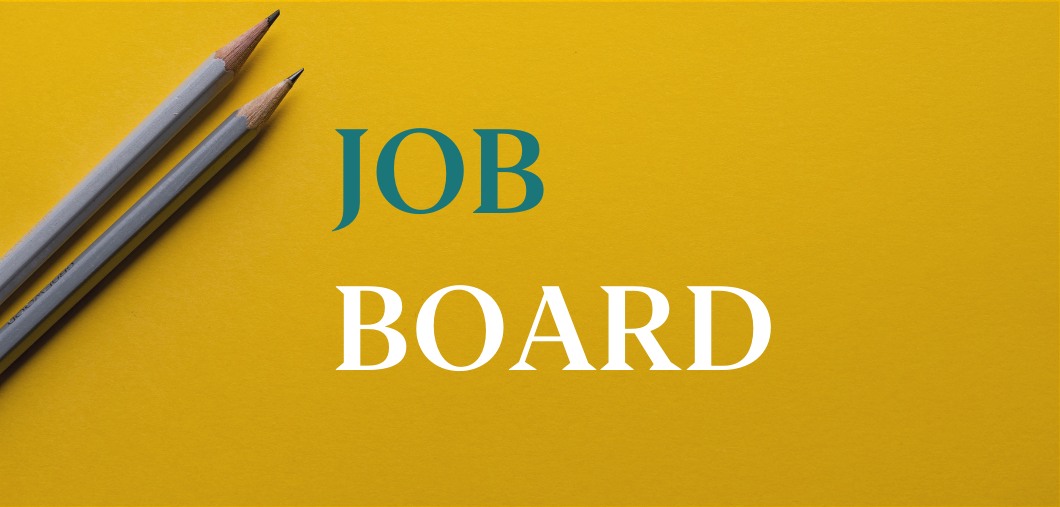 About us
Standing on Giants is the world's first agency for businesses that want to build a brand-owned, online community. Born from the team that created the revolutionary community-led model at mobile disruptor giffgaff, Standing on Giants now boasts clients like Airbnb, Legion by Lenovo, O2, and Tesco Bank, helping them launch successful communities. We are Khoros Kudos award-winners in 2020, recognising our work as Best-In-Class.
We are proud to be the first online community company to attain B Corp Certification, meaning we ascribe to the highest standards of environmental and social responsibility. As a company, our vision is a world where business works for the benefit of people and planet, not just profit, powered by trusting and collaborative communities. As a result, it's critical that we take active steps towards this every day in our work. Our people are, therefore, of central importance. We have a range of employee benefits to enable you to do your job to the best of your ability and we pride ourselves on our supportive, open environment and shared efforts to keep our working practices as sustainable as possible. We are proud to be named as one of the top 100 purpose-led businesses to work for in 2021 by Escape the City, receiving a 9.9/10 rating from our employees.
About the role
It's an incredibly exciting time to join the small but mighty marketing team at Standing on Giants. As Marketing and Design Executive, you will be central to bringing our brand to life as we enter a new phase of growth. You will get your teeth into all facets of our marketing efforts, particularly focused on creating stunning visuals, be it: social media posts, video, website content, sales collateral, client pitches or internal presentations. You will not only be confident in producing marketing content, but be able to manage, schedule and report on our efforts, drawing important insights for the senior team and proactively suggesting what we should do next.
You will have a lot of autonomy, variety and room to develop across the whole marketing mix and it's expected that you will have the entrepreneurial attitude to embrace this in the role. We are a very collaborative team, so being an open and supportive person is also very important.
Responsibilities
Brand design: Be brand guardian number 1 and help others in our team execute our brand design flawlessly.
Social Media: Manage our day-to-day presence on social media – primarily Linkedin – including producing content, scheduling posts, community management, and reporting on results on a monthly basis.
Paid social: Collaborate with the Head of Marketing to produce effective ad content and report on results.
Video: Produce dynamic and impactful videos for use across our marketing channels.
Sales Support: Design and produce exciting pitches to support sales in collaboration with the Head of Marketing and Business Development Manager.
Website: Plan, produce and upload relevant content to the Standing on Giants website including our blog and case studies, optimising for organic search..
Email: Plan, manage and schedule regular email updates for our growing database.
Paid search: Collaborate with the Head of Marketing to execute our google ad strategy and report on results.
Support the Head of Marketing in other areas as required eg: events, awards, B Corp engagement.
Required Skills & Experience
2+ years in a marketing and/or design role.
Excellent visual design skills, with strong creativity and attention to detail.
Experience with the Adobe suite, Canva, Powerpoint, Google Slides.
Experience with social media platforms, especially Linkedin, and confidence in executing a social media strategy and plan.
Strong copywriting to native English standards.
Good with data: Experience of reporting on organic social, paid social, google analytics etc
Excellent interpersonal and communication skills.
A passion for great marketing, storytelling and a curiosity to learn.
Nice to Have
Paid social experience, especially Linkedin ads.
Paid search and SEO experience.
Advanced video editing eg Final Cut/Premiere.
Experience with web/UX design tools eg Adobe XD.
Benefits
100% work from home option (travel once a month minimum to London)
Unlimited holiday
'Perk Pot' – allocation to spend on your wellbeing and development
Subsidised private health insurance
Employee perks with Charlie HR
Further Details
This is a full- time, permanent position.
Location independent, with regular travel to London.
We are an Equal Opportunities employer, we do not discriminate against any employee or applicant because of race, religion, national origin, sex, physical or mental disability, or age. We are committed to creating a diverse and inclusive working environment
Please note that we will carry out a criminal and financial background checks on successful candidates
Due to the high number of applicants, we are only able to contact successful candidates
More from the blog
a secret husband, being asked to make the tea, creating comms to span 220 countries… Sally runs Something Big, a…
About the Company Standing on Giants is the world's first agency for businesses that want to build a brand-owned, online…
Hiring ex-offenders, the importance of employee happiness, a business with no marketing department… Timpson has been a fixture on our…