How to add your Standing on Giants certificate to your LinkedIn profile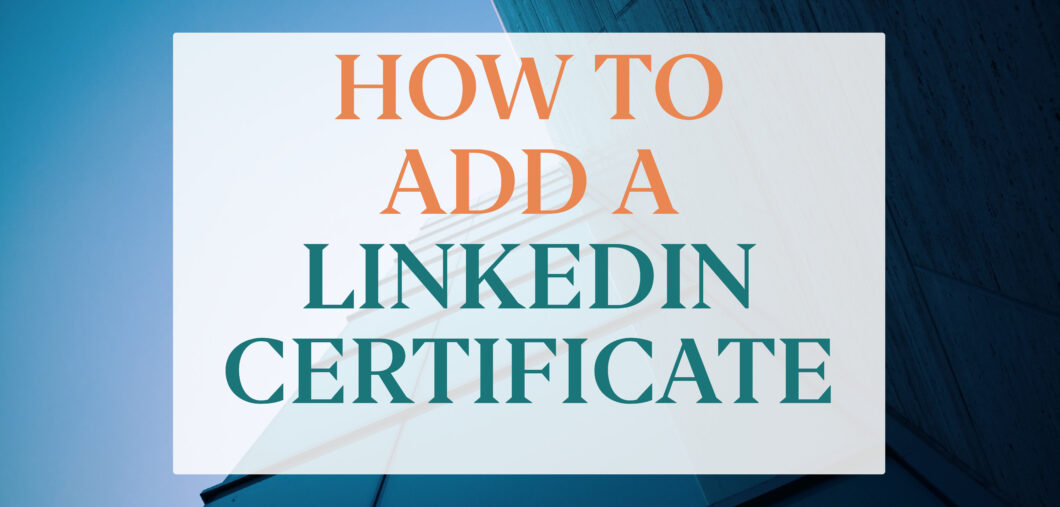 First of all: Congratulations on completing our training course. Well done.
We are sure you want to show off what you have achieved. Of course, you can share your certificate as a post on social media with the whole wide world. But you know what is even better? Display the certificate on your LinkedIn profile, for employers or potential employers to see.
A LinkedIn certificate basically combines a review, a social proof, and a long-lasting advertising placement right on the profile of the most relevant person – you!
We tell you how it is done in a few easy steps.
Add your certificate to your profile
1. At the top of your LinkedIn profile, select "Add section":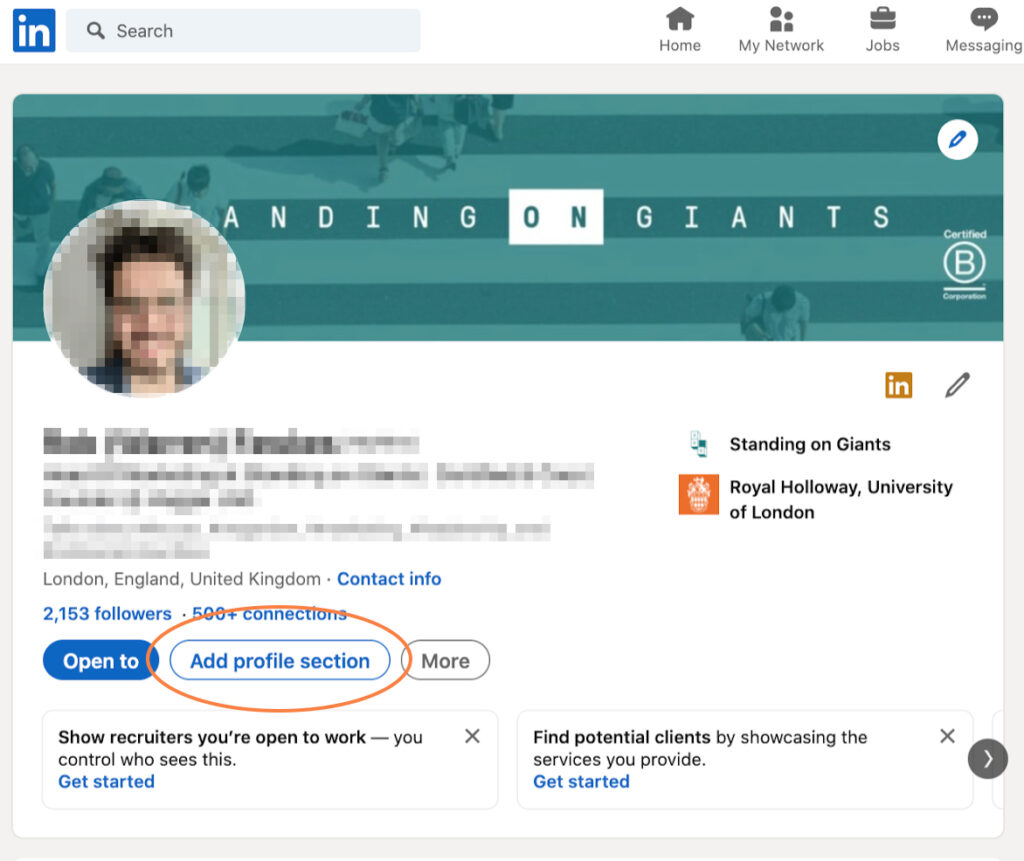 2. Choose "Licenses & certifications":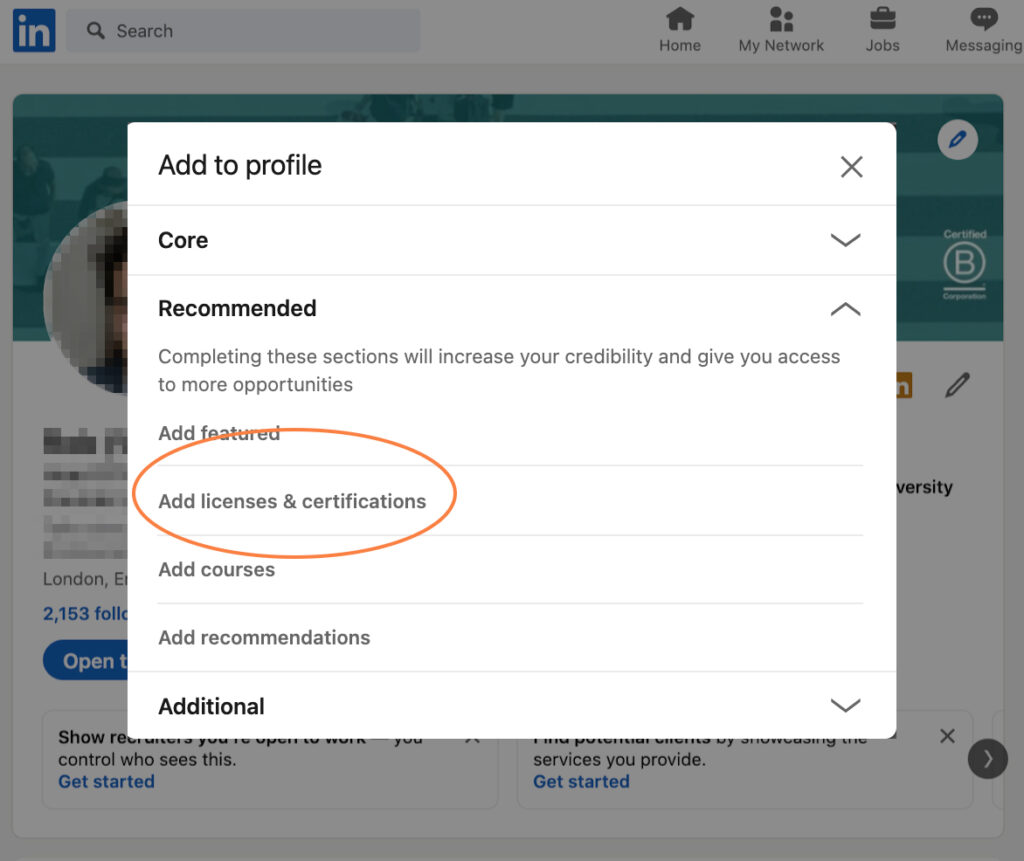 3. In the 'Name' field, enter the name of the programme you have completed: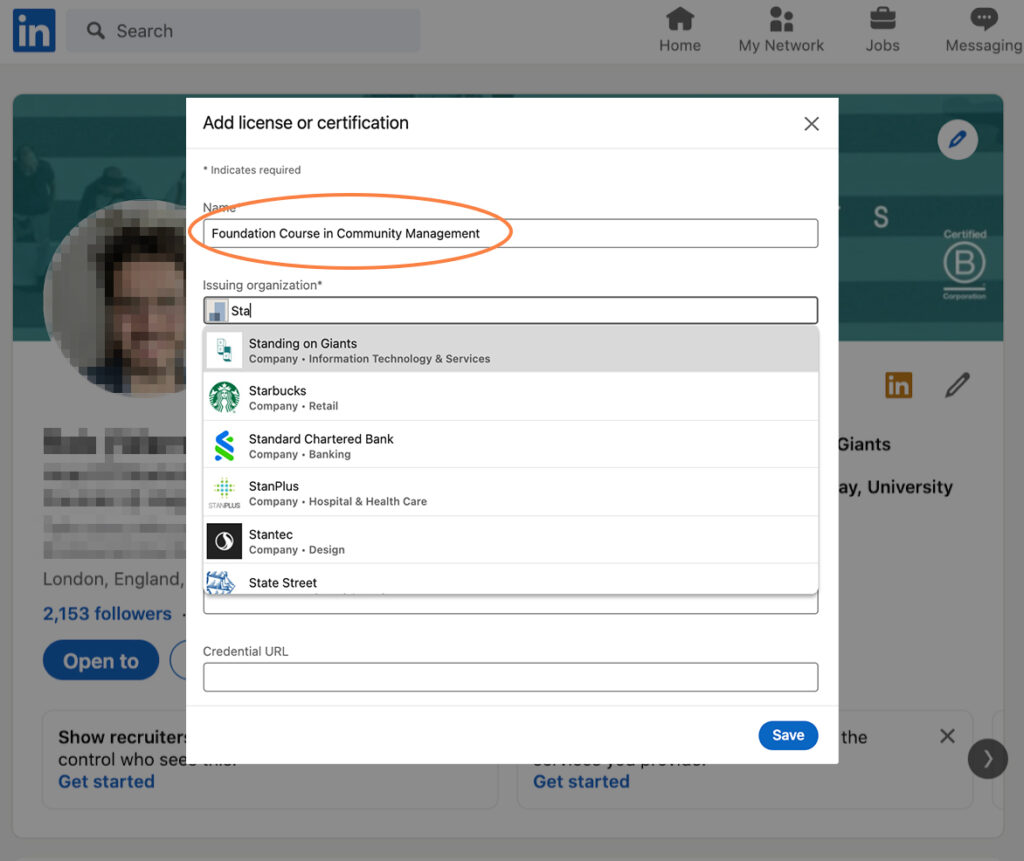 4. In the 'Issuing organisation' field, type and select "Standing on Giants":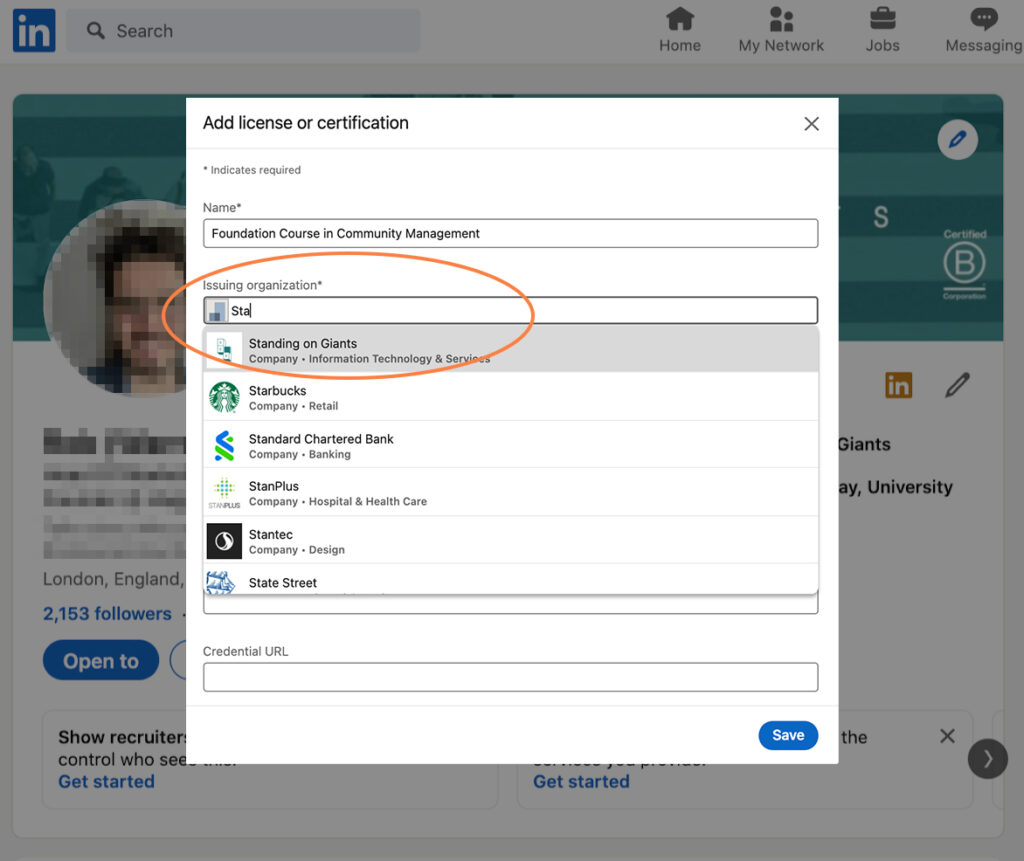 5. In the "Issuing date" field, choose the month and year that you received your certificate. Select the "This credential does not expire" option: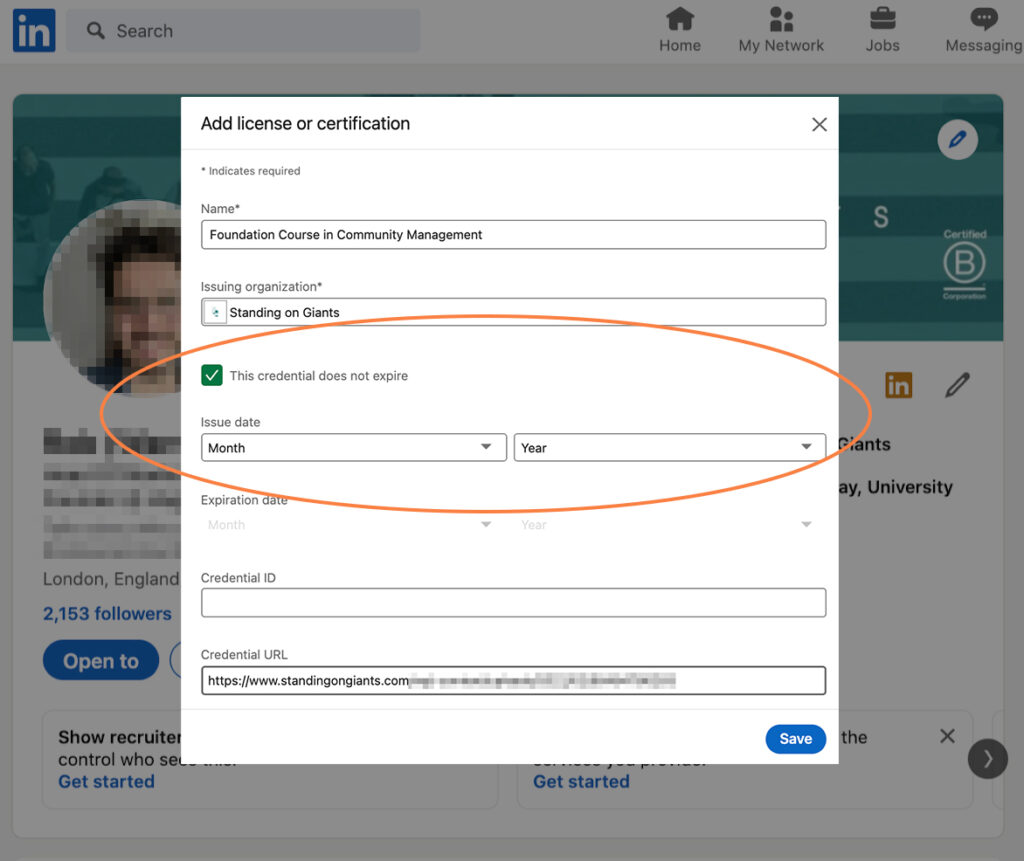 6. In the "Credential URL" field, copy and paste the certificate link from the email you received from us: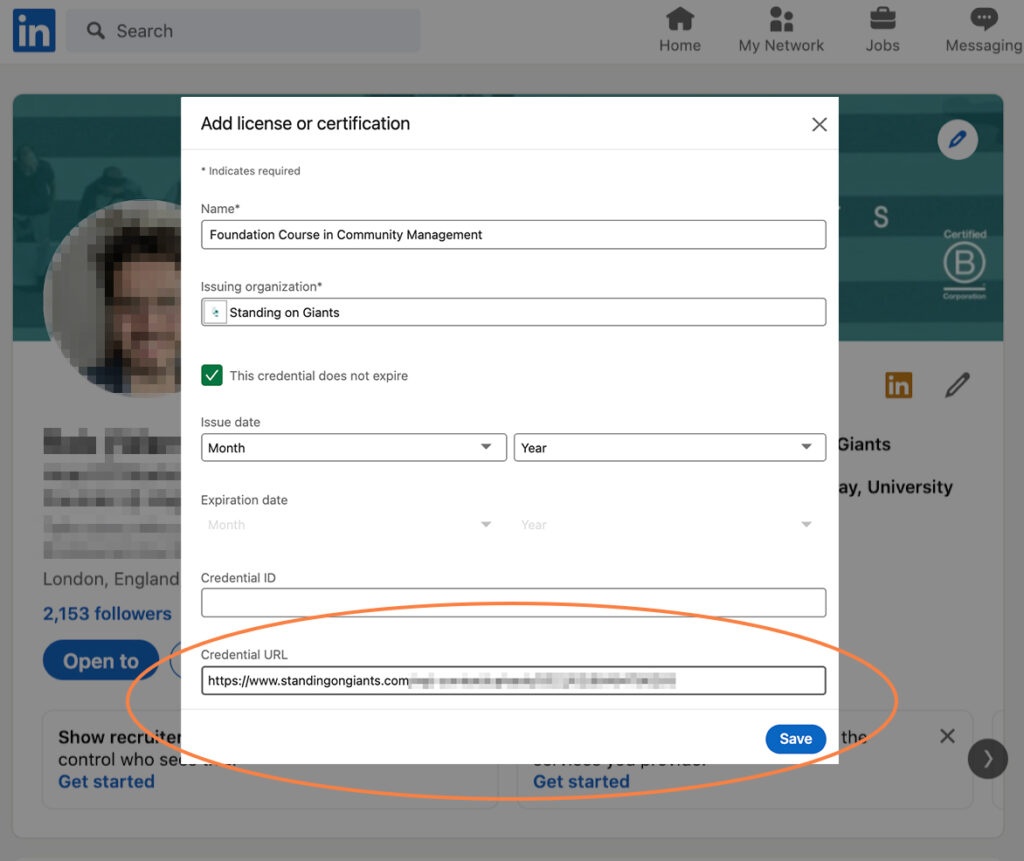 7. Press "Save". Everyone can now view your Standing on Giants credentials on your LinkedIn page!

More from the blog
Designing campaigns for Patagonia, Selfridges, BMW, and Penguin Books, Forster Communications is an award-winning communications agency. Our guest today is…
Matchable volunteering is revolutionising the way companies volunteer. Far from the days of painting fences and picking up litter, Matchable…
How did you sleep last night? Would you like to sleep better? Chances are you answered that with a resounding…