Our B Corp Impact Report 2021/22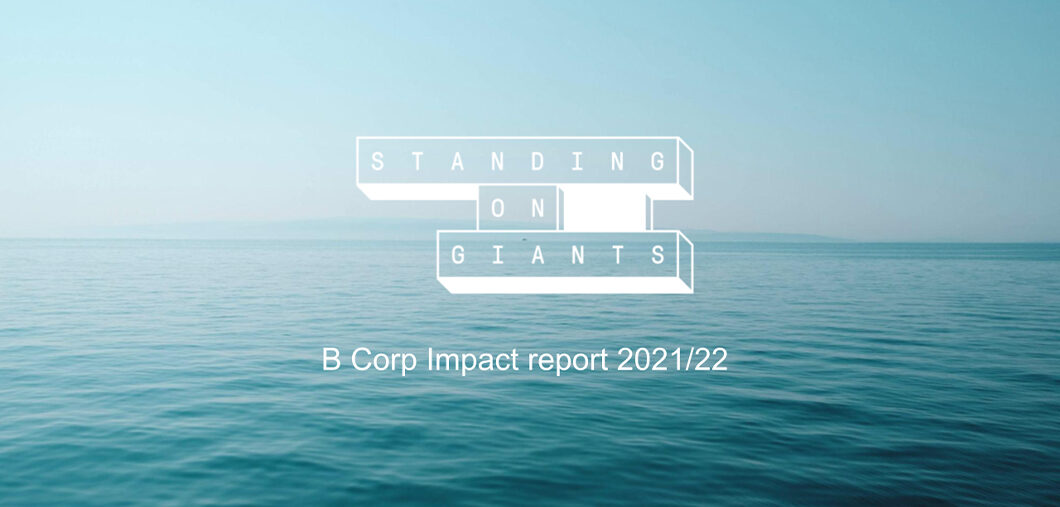 We're celebrating two years of being a b corp!
Our second year as a B Corp and so much has happened so here we want to publish our second ever Impact Report as we are celebrating being a certified B Corp.
Here are just some of the highlights from the past year:
We have created 12 new jobs and had 12 internal promotions and job changes
We added another B Corp client to our roster, another B Corp Supplier and provided consultancy to the B Lab
Our B Corp Speed Dating events grew beyond what we ever hoped to achieve
We are supporting our team's financial wellbeing with Octopus Moneycoach
We are in the top 1% of organisation to work for in Escape the City's annual review
We formed the Standing on Giants leadership team. Made up of 12 department heads and managers, we invested into this group so that they can take ownership and accountability for their business areas equipped with strong leadership skills.
And that is not all, have a look below to see everything that happened in a year…
More from the blog
Matchable volunteering is revolutionising the way companies volunteer. Far from the days of painting fences and picking up litter, Matchable…
How did you sleep last night? Would you like to sleep better? Chances are you answered that with a resounding…
About the Company Standing on Giants is the world's first agency for businesses that want to build a brand-owned, online…