We are thrilled to announce that we are winners of Escape The City's The Escape 100 campaign and are one of the top purposeful organisations to 'escape' to in 2023!
The campaign aims to shine a light on the organisations doing things differently: the ones that really are progressive, mission-oriented, and care about the people in their teams and the planet around them.
We were chosen from 14,653 nominations and a rigorous application process, and are honoured to be joining some of the most innovative and forward-thinking companies, and most importantly, one of the best places to work.
We were assessed across 6 criteria: Impact, People, Mission, Planet, Innovation and B-Corp, as well as submitting employee reviews.
Visit our Escape profile to find our latest roles and why we're part of the Escape 100.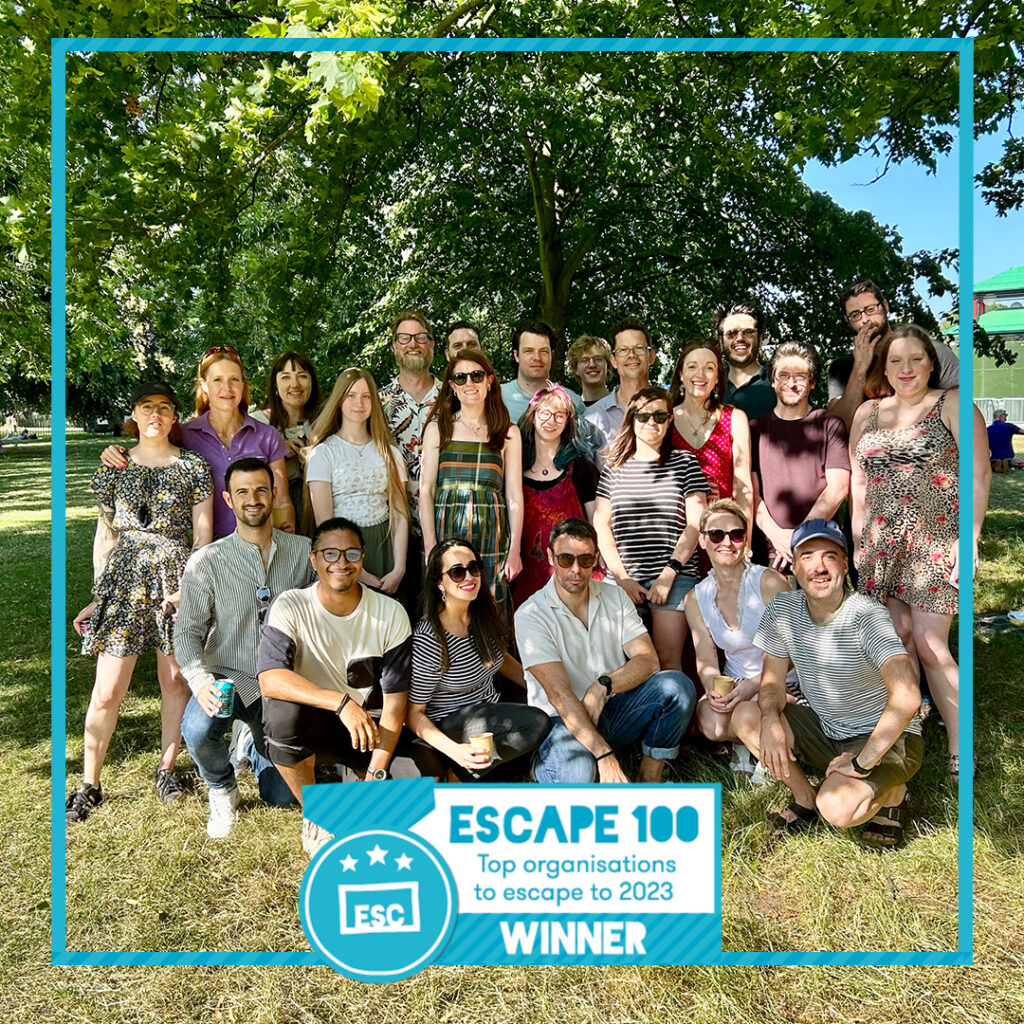 More from the blog
Designing campaigns for Patagonia, Selfridges, BMW, and Penguin Books, Forster Communications is an award-winning communications agency. Our guest today is…
Matchable volunteering is revolutionising the way companies volunteer. Far from the days of painting fences and picking up litter, Matchable…
How did you sleep last night? Would you like to sleep better? Chances are you answered that with a resounding…