Lenovo Legion Gaming Community is Best New Community 2022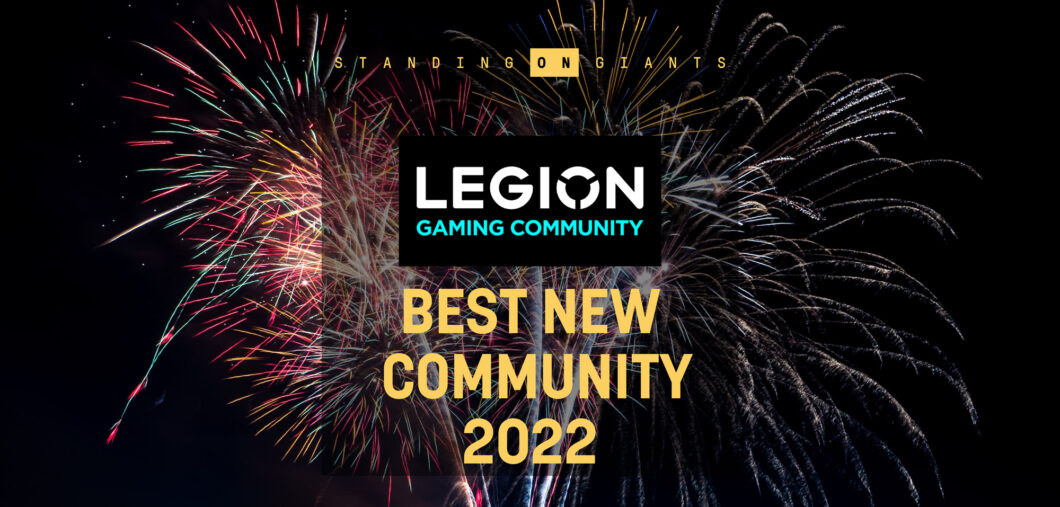 WE DID IT!!!! BEST NEW COMMUNITY!!!!!
We're over the moon. The Lenovo Legion Gaming Community won at this year's CMX Awards in the "Best New Community" category – we are so happy – you would not believe it.
The Community Industry Awards celebrate the achievements of the best in the community industry. The 2022 Community Industry Awards were the third annual season of this awards program, and we can't wait to celebrate our achievements.
There were 400 nominees, over 20,000 votes cast and we WON! We want to celebrate – publicly, and with a big splash!
We started the Lenovo Legion Gaming Community only 8 months ago and we already won an award. We are super proud of everyone involved. Congratulations to Lenovo Legion team and a big thank you for their fantastic work and energy.
Go Giants!!!!
More from the blog
a secret husband, being asked to make the tea, creating comms to span 220 countries… Sally runs Something Big, a…
About the Company Standing on Giants is the world's first agency for businesses that want to build a brand-owned, online…
Hiring ex-offenders, the importance of employee happiness, a business with no marketing department… Timpson has been a fixture on our…