Our CEO Zsuzsanna Recsey on Team Sterka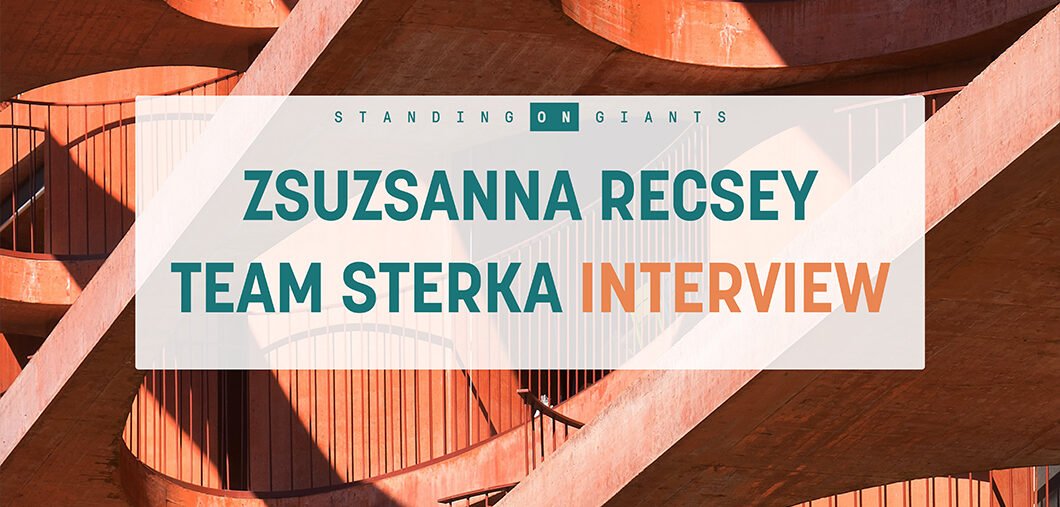 If you have been following us on social media you might be aware that we love to constantly improve our people skills. We have been doing workshops and seminars with Team Sterka for quite some time now. They are the specialists in people skills training and leadership coaching.

Just recently we met up in beautiful sunny weather and for another great team coaching session with head of Team Sterka and best-selling author Trenton Moss.
So naturally our CEO Zsuzsanna Recsey was ready to talk about the benefits of the Team Sterka programme (and how it's used day-to-day within our business).
Watch the video below:
More from the blog
a secret husband, being asked to make the tea, creating comms to span 220 countries… Sally runs Something Big, a…
About the Company Standing on Giants is the world's first agency for businesses that want to build a brand-owned, online…
Hiring ex-offenders, the importance of employee happiness, a business with no marketing department… Timpson has been a fixture on our…