Staff communities – My learnings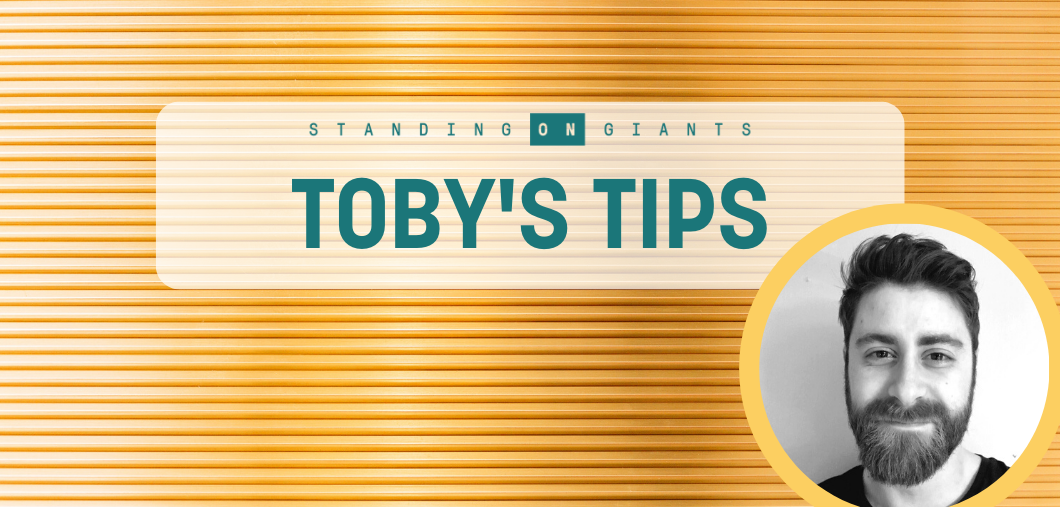 Communities for internal teams and groups are nothing new, but they were to us at Standing on Giants until a few years back, as up until then we had been primarily focusing on publicly-accessible customer communities.
I'm proud to say that we have since expanded successfully in this new direction, working with some of the largest employee networks in the world. Here are my main learnings from our work in this area so far:
The community should be classed as a utility, not a network
We describe our employee communities as serving a need for collaboration and/or consistency within the team/group/business as opposed to providing an engagement-led networking space. Simply using this different language has made a huge difference to adoption & advocacy
Picking one or two problem statements makes it real for the members
A strong community purpose is the crucial first step to creating community value in both customer and employee communities. I'd argue that it needs to be even deeper, though, for employee communities – addressing something that members are having difficulties with right now. When we start communities, we describe them as collaborative spaces that solve a specific problem. We then ask the members where we should take it next and what's missing, creating a really healthy evolution that is always led by the members.
Activity ebbs and flows, and that's ok
Members will be busy with work, as well as with their home lives. Activity will be there during collaborations & events, but these will not be happening all the time. Creating content and reaching out to members between these active times can maintain activity but its ok to leave it be for a while, as long you have clear ways to get everyone back into the space when they are needed
Sociability will come, but it'll take time
All communities need some kind of informality; even staff ones. This takes time, however, for members to come around to – they can be quite rigid and strictly professional during the launch period. It's much like how you might conduct yourself in a meeting with colleagues you've not met before. We've had to go very slow with the fun stuff, just small games and the odd post about some new tech outside of the workplace. When the more relaxed off-topic engagement does arrive, it adds a really tangible layer of connection that brings most members out of their shells.
Hierarchical sponsorship is a massive help
Seeing how the community is making an impact higher up in the business is a huge help to creating advocacy long-term, so we ask project sponsors to use their influence & assertiveness to create awareness of the community and a sense of the value it brings. This also makes a huge difference during the launch phase – when the boss shows strong support for a project, it makes a real difference to how engaged the rest of the team is with this new initiative 😉 .
Quieter members can benefit most from the community
As in the real world, the more assertive and sociable members will need less coaxing to become active. We focus on quieter members first, starting with DMs and smaller meet & greets to get to know them and to reassure them that this is a place for all to have a voice. We've then helped them to become more active in the space with their peers (and managers) and it's been transformative for those members. During feedback & survey periods, quieter people almost always say that they get the most value from community spaces, as it's a way for them to be active on their terms.
You CAN use tools like the Microsoft suite
I really tried to steer employee community teams towards using discussion-friendly tools and platforms at the start, as I knew the limitations of the state of tech at the time. We quickly realised, however, that trying to move members off a recognised platform and onto a new one would slow down the work that could be achieved.
We learned that, as long as we had CMs in place who, a) knew the tech and b) had the experience to know when to push engagement and connections, and when to give members space, we could use tools like Teams Channels to great effect. Also, tools such as Teams, Viva Engage, Workplace and others have all had significant improvements over the last few years, making things ever easier.
More from the blog
Designing campaigns for Patagonia, Selfridges, BMW, and Penguin Books, Forster Communications is an award-winning communications agency. Our guest today is…
Matchable volunteering is revolutionising the way companies volunteer. Far from the days of painting fences and picking up litter, Matchable…
How did you sleep last night? Would you like to sleep better? Chances are you answered that with a resounding…